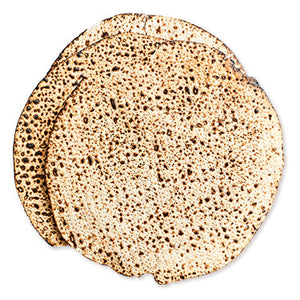 Handmade Shmura Matzo, Made is Israel. Certified Kosher for Passover. 
Freshly baked Traditional Matzo. Great for the Seder Nights. 
Handmade Matzo is OU-P Kosher for Passover. 
1 LB
Approx 7-8 Matzos 
Made in Israel 
Matzo is packed well with padding ,However due to the fragility of this item, parts of the Matzo may come cracked. We are not responsible for any cracks or broken Matzo.